Harvest Rain Church International, Atlanta GA
This growing congregation is relocating to a new site. The first step was to develop a master plan, assuring a logical and natural unfolding of the buildings that will be constructed over the next few years

.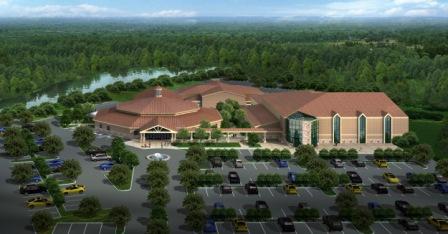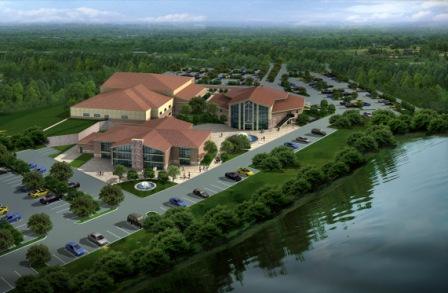 Faith Assembly of God, Summerville, SC
Out
growing it's phase one multi-use center, this growing congregation constructed an expandable 2,000 seat facility. The final phase will allow the capacity to grow to 4,000 seats
.
**
Greater New Testament Church, Tuscaloosa, AL
With many years of ministry in their community, this congregation needed to move to continue the growth. Fifty acres was purchased and a master plan was established, starting with this functional multi-use center and appropriately named
"

The Impact Center". **
Central Fellowship Baptist Church, Macon, GA
For years, this congregation worshiped several miles from their growing Christian school. With the construction of this expandable 500 seat sanctuary located on the school campus, the total ministry of this church was finally housed on one convenient visible and accessible site. **
Crossway Church, Kennesaw, GA
This is a new congregation in the growing metro Atlanta area, they will move their ministry to a new level as they occupy this multi-use facility....the first of several phases of construction. **
Church at Chapel Hill, Douglasville, GA
Like many new churches, this new congregation met in a school, soon moving to a new site, master-planned to take them from this first phase 400 seat "Student Center" to a permanent worship center. **
The large spacious "mall-like" foyer provides space for many activities such as youth and fellowship functions. Also, a coffee shop and information booth is in this high-tech space which serves as a "hub" to connect the worship and children's zones.
Trinity Chapel Church of God, Powder Springs, GA
Beginning in 1983 with 5 families, this church now ministers to over 7000 each Sunday. This 2,000 seat worship center is currently being expanded to 4,000 seats (2007). **
Victorious Life Church of God, Conyers, GA
An established church in Atlanta for many years, this congregation moved to an existing building complex. The next step of growth unfolds as they move into a new expandable 600 seat sanctuary. **
World Overcomers, N. Charleston, SC
This congregation which has been housed in a temporary facility, will soon be in this new 2500 seat worship center on a new site.
The photos are of the scale model prepared by our firm for use in communicating with the congregation. **
Christian Life Assembly of God, Columbia, SC
Dealing with existing buildings which already have a dominate location on the site becomes a special challenge. Such is the case with this congregation. This overview schematic allows the church to see the possibilities.
Church in the Now, Conyers, GA
This congregation has experienced dramatic growth. This art-deco architecture facility will seat 2500, and is the second worship center in a series of three planned for this site, ultimately seating 5000.
In spite of it's size, the stadium seating concept provides excellent site lines and creates a sense of "community" for the worshippers.
** services provided to the client in conjunction with A/E Technologies, Inc, Church Architects
No photo albums are published at this time.